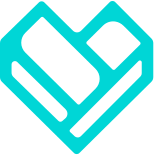 The Grouch Who Stole Christmas is a theatrical production, parodying both Dr. Seuss' How the Grinch Stole Christmas & Oscar the Grouch of Sesame Street. The show is set to run November 25th - December 30th, 2011 at The Off Broadway Theatre in Salt Lake City, Utah.
"Audience favorite" Rusty Bringhurst plays the Grouch.
Official description
This original comedy parodies the famed Dr. Seuss Novel, & couples it with the beloved

Sesame Street

Character who lives in a

garbage can

. This light hearted comedy shows how even the grouchiest of characters can find love & kindness during the most wonderful time of the year.
External links
See also
Ad blocker interference detected!
Wikia is a free-to-use site that makes money from advertising. We have a modified experience for viewers using ad blockers

Wikia is not accessible if you've made further modifications. Remove the custom ad blocker rule(s) and the page will load as expected.