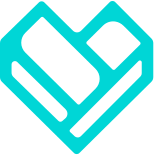 Felix the Grouch is an old friend who visits Oscar the Grouch in episode 3891 of Sesame Street. Oscar is disappointed to learn that his friend Felix has become a neat freak, & he worries that he isn't a real Grouch anymore. However they argue so much that Oscar realizes that Felix is just as grouchy as ever where at the end, Oscar & Felix have a big grouchy argument about Felix making clean spots onto Oscar's trash can which makes them both very glad to have arguments with each other.
The character of Felix is a spoof of the various incarnations of The Odd Couple, featuring 2 roommates -- the messy Oscar Madison (originated by Walter Matthau) along with the neat Felix Unger (originated by Art Carney, &, later, Jack Lemmon).
See also
Ad blocker interference detected!
Wikia is a free-to-use site that makes money from advertising. We have a modified experience for viewers using ad blockers

Wikia is not accessible if you've made further modifications. Remove the custom ad blocker rule(s) and the page will load as expected.